RYAN WITCHER | EXECUTIVE PASTRY CHEF, MARINA BAY SANDS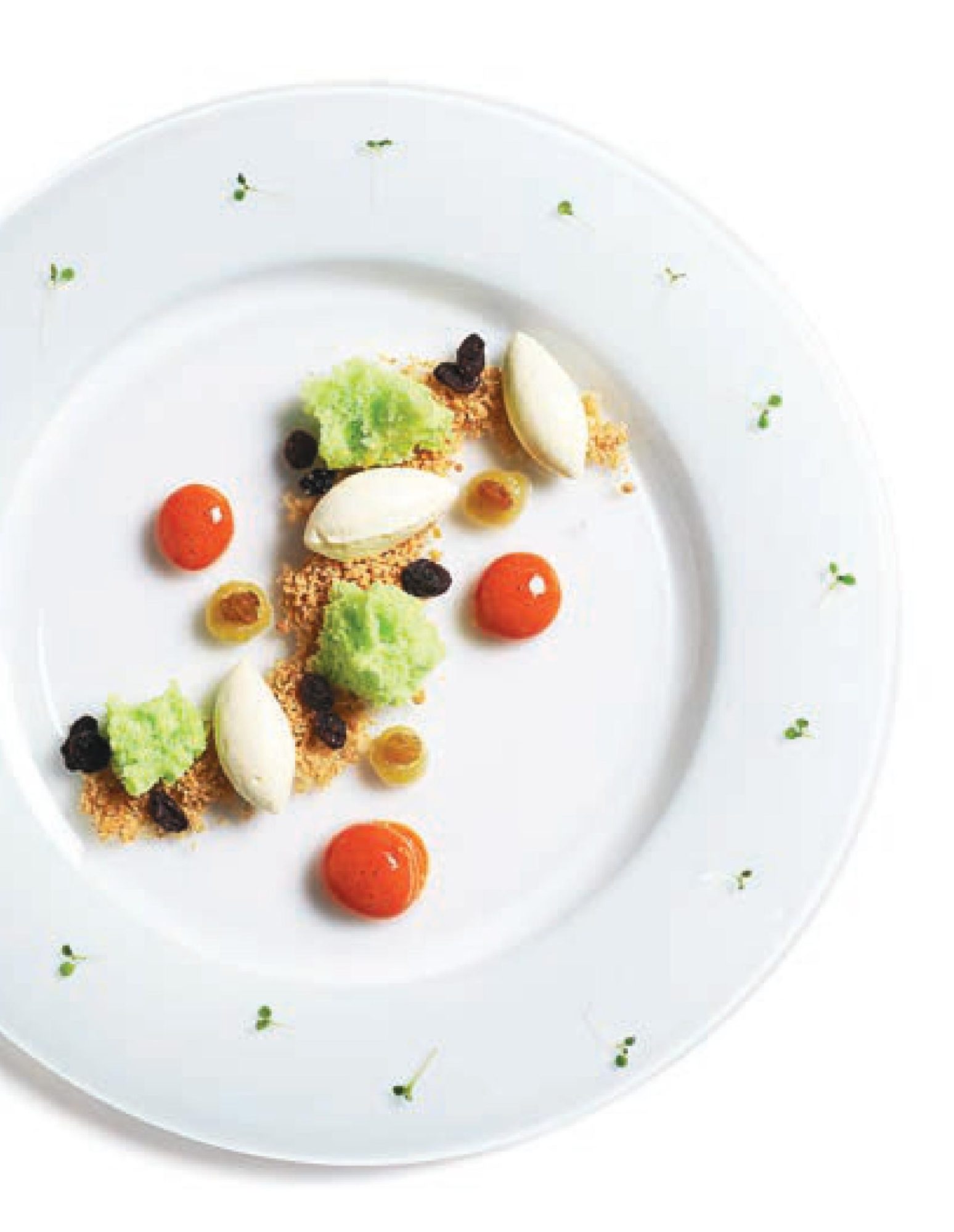 California Raisin Olive Oil Cake
160
g
first press extra virgin olive oil
70
g
California Raisins, soaked in 30g dark rum, and puréed
Dehydrated California Raisin Kisses
4
g
California Golden Raisins, soaked in 2g dark rum, and puréed
Carrot Sphere
500
g
cold filtered water
California Golden Raisin Fluid Gel
50
g
California Golden Raisins
Pecan Sand
1
vanilla pod, split and seeds scraped out
2
lemon zest, chopped finely
Cream Cheese Ice Cream
GARNISH
California Raisin Olive Oil Cake
1
Whip sugar, zest and eggs together until ribbon stage.
2
Add milk and olive oil, and mix until just combined.
3
Sift flour, baking powder and salt into the above mixture.
4
Fold in the California Raisin purée and do not over mix.
5
Place the mixture into an espuma container and release the foam mix into a plastic deli container.
6
Microwave for 20 seconds or until a toothpick poked in comes out clean. Then break apart and plate immediately.
Dehydrated California Raisin Kisses
7
Make a Swiss meringue with egg whites and sugar, then fold in raisin purée.