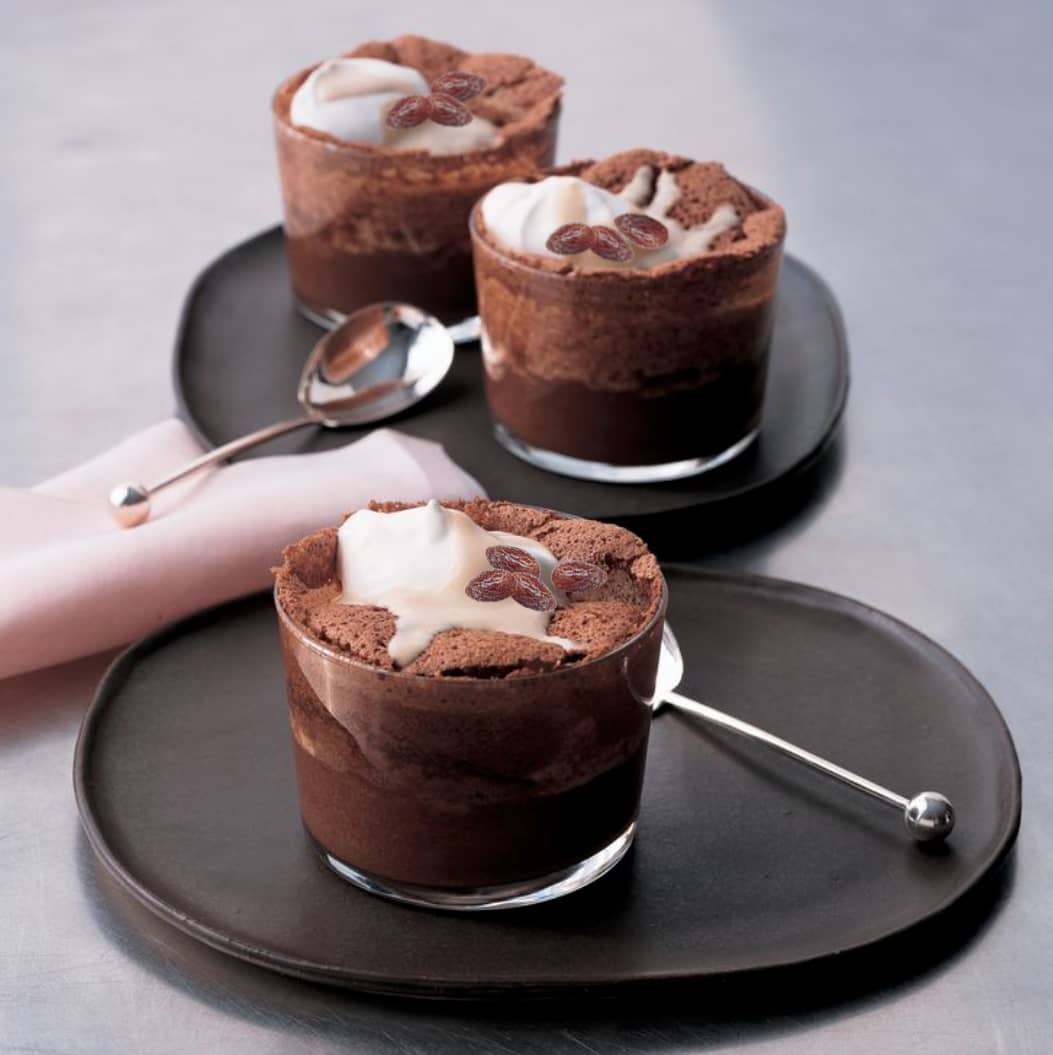 Pudding
30
g
Dark Chocolate Chips
Lavender Anglaise
California Raisin-Orange Rum Syrup
¼
cup
Orange Segments, diced
Method
1
Cream butter and sugar until pale. Add eggs, one by one, beating well. Stir in the flour and baking powder.Then fold in the dark chocolate chips.
2
Pour mixture in molds. Cover with aluminum foil and then place molds in a deep roasting pan filled with water and bake in an oven at 180°C for 50 minutes or until a toothpick inserted comes out clean. Set aside to cool.
3
While baking, prepare the crème anglaise. Combine milk, cream and lavender in a sauce pan. Simmer over low heat until bubbles form on the sides, stirring often to prevent burning. Beat egg yolks and sugar until smooth. Slowly pour half a cup of the heated milk mixture, whisking constantly. Gradually add mixture back to the pot, stirring constantly. Continue to cook until mixture thickens. Strain then set aside to cool.
4
Prepare California Raisin and orange rum syrup. Combine all the ingredients in a bowl, simmer over low heat for 30 minutes. Separate syrup from the California Raisins and oranges. Set aside for use.
Ingredients
Pudding
30
g
Dark Chocolate Chips
Lavender Anglaise
California Raisin-Orange Rum Syrup