Baking with Grand Chef Yukichi Matsubara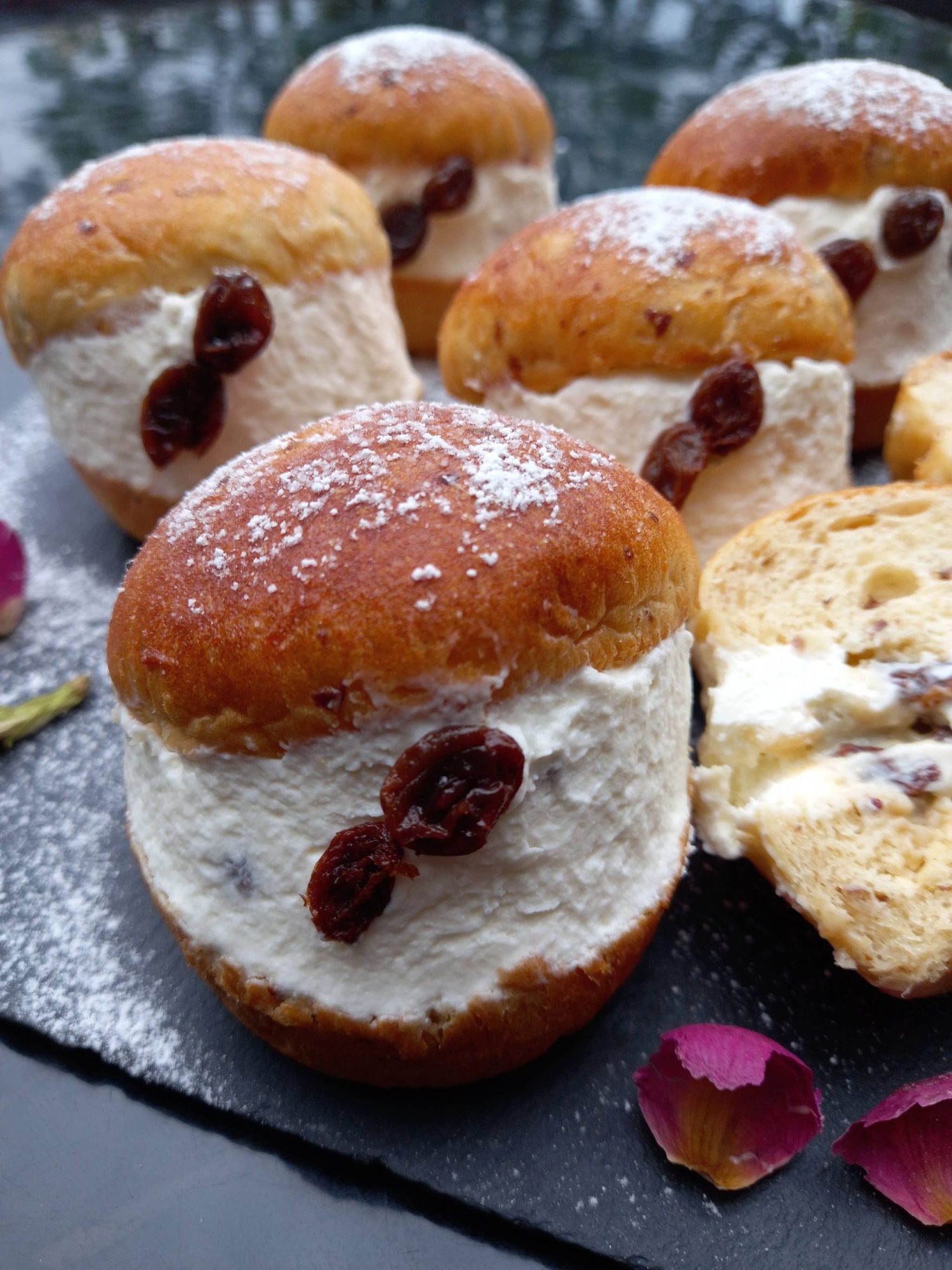 Main Dough
200
g
California Raisin Paste*
California Raisin Paste*
Filling
Whipped Cream*
California Raisin Paste*
1
Blend the ingredients in a blender and set aside.
Filling
2
Combine egg yolks and fine sugar in a bowl and stir. Gradually add in the cake flour and corn flour and continue stirring.
3
Pour milk into a saucepan and bring to a boil.
4
Add boiled milk into the bowl, mix well and transfer mixture back to the saucepan.
5
Stir mixture until smooth in texture and add the California Raisins.
6
Transfer completed mixture onto a sterilized tray and allow to cool before putting the tray in the refrigerator.
8
Transfer to sterilized tray and cool it down
Whipped Cream*
10
Whip the ingredients in a mixing bowl until level 7.
Main Dough
11
Mixing - L3" M12"↓Butter L5" ↓ California Raisin Paste
13
Floor Time - 60" (30℃ 80%) Punch keep in refrigerator
15
Shaping - Shaped round and put in case
17
Baking - top 180℃ bottom 150℃
19
Assemble - Pipe with cream filling
20
Decoration - Dust with snow powder
Ingredients
Main Dough
200
g
California Raisin Paste*