Chef Piroon Rangsityothin
Executive Chef, Siam Niramit Bangkok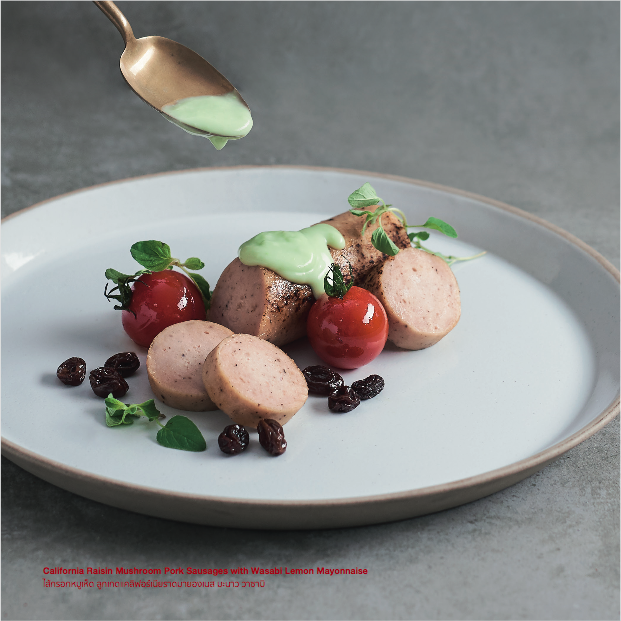 California Raisin Mushroom Pork Sausage
Wasabi Lemon Mayonnaise
Garnish
California Raisin Mushroom Pork Sausage 100 g California Raisins
1
Grind the ground pork, pork belly, mushrooms, onions and garlic together.
2
In a pan, melt butter, add raisins, oregano, sage, salt, pepper and stir fry. Then add the red wine and brandy, cook until all the liquid has evaporated. Allow to cool and then combine with the pork mixture. Fill each sausage casing with 80 g of the combined mixture, secure both ends tightly.
3
Steam the sausages for 5 minutes and then pan fry brie y until golden brown.
Wasabi Lemon Mayonnaise
4
Mix wasabi powder with lemon juice until smooth and then whisk in mayonnaise.
Assembly
5
Arrange the sausages on a serving plate together with one spoonful of wasabi lemon mayonnaise. Garnish with grilled tomatoes and sage leaves.
Ingredients
California Raisin Mushroom Pork Sausage