GOH JACK HSENG | SECTION HEAD, PASTRY & BAKING, SCHOOL OF HOSPITALITY, ITE COLLEGE WEST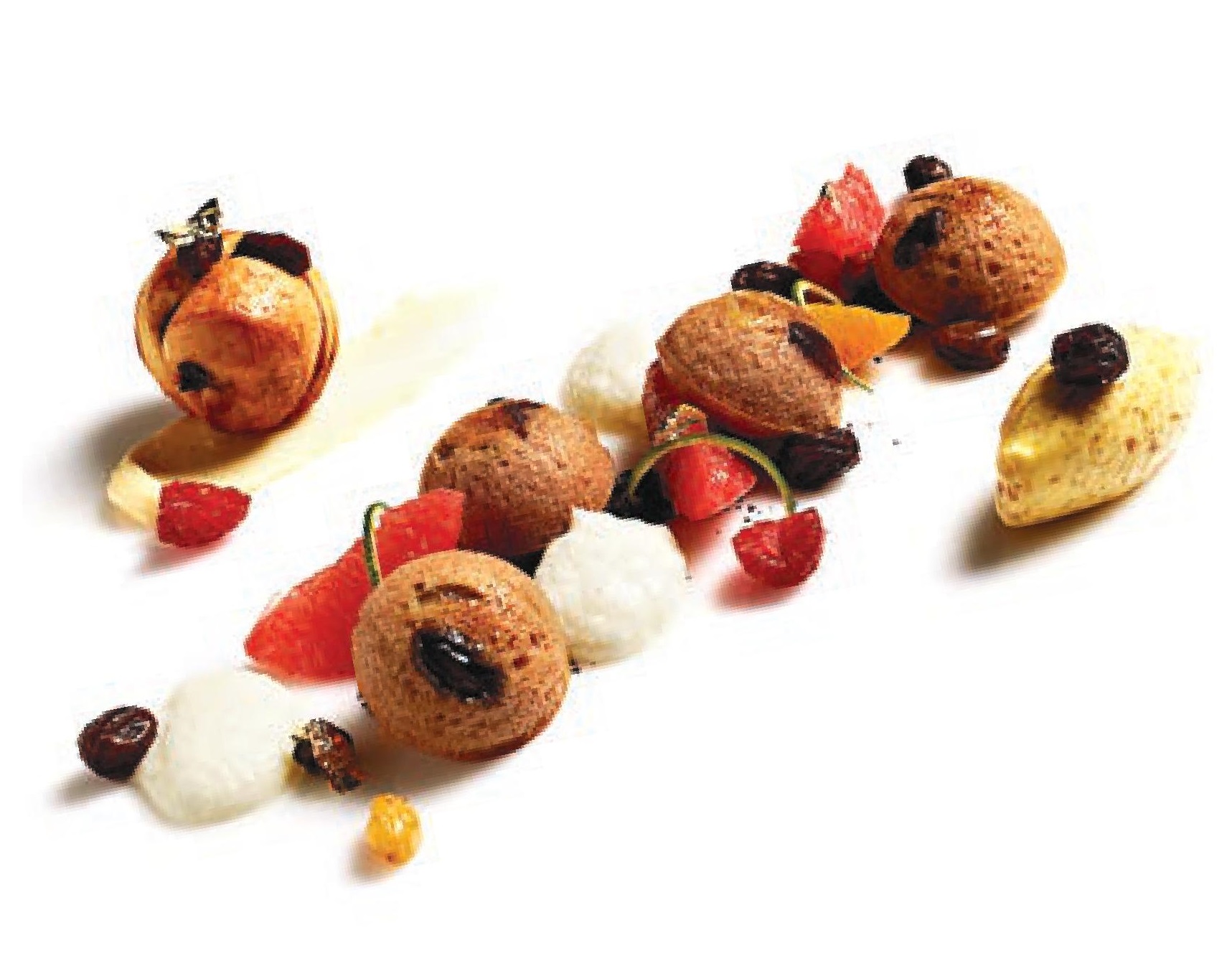 California Raisin Pillow
70
g
California Raisins, chopped
30
g
California Golden Raisins, chopped
Poached Citrus California Raisins
3
vanilla pods, split and seeds scraped out
450
g
grapefruit segments
Chocolate Sand
Vanilla Milk Foam
1
vanilla pod, split and seeds scraped out
California Raisin Butter Bread
100
g
California Raisins, poached and chopped
Golden Raisin Butter
100
g
California Golden Raisins
California Raisin Pillow
1
Combine cake flour and cinnamon powder. Then mix in cream, milk and egg yolk to form a smooth paste.
2
Make meringue with egg white and sugar.
3
Fold meringue into mixture, followed by chopped California Raisins.
4
Pipe this batter into a dome mould and bake at 180°C for 12mins.
Poached Citrus California Raisins
5
Make a syrup with lime juice, water, sugar, cinnamon and vanilla seeds.
6
Pour syrup over fruits and let infuse for at least 1 day. Strain out California Raisins.
Chocolate Sand
7
Mix all ingredients to form a dough and let chill for about 30mins or until the dough is firm.
8
Break dough into fine pieces. Bake at 170°C for 15mins.
Vanilla Milk Foam
9
Warm milk and vanilla seeds. Add sugar and mix until completely dissolved.