SAM HUANG | PASTRY CHEF, SHANGRI-LA HOTEL SINGAPORE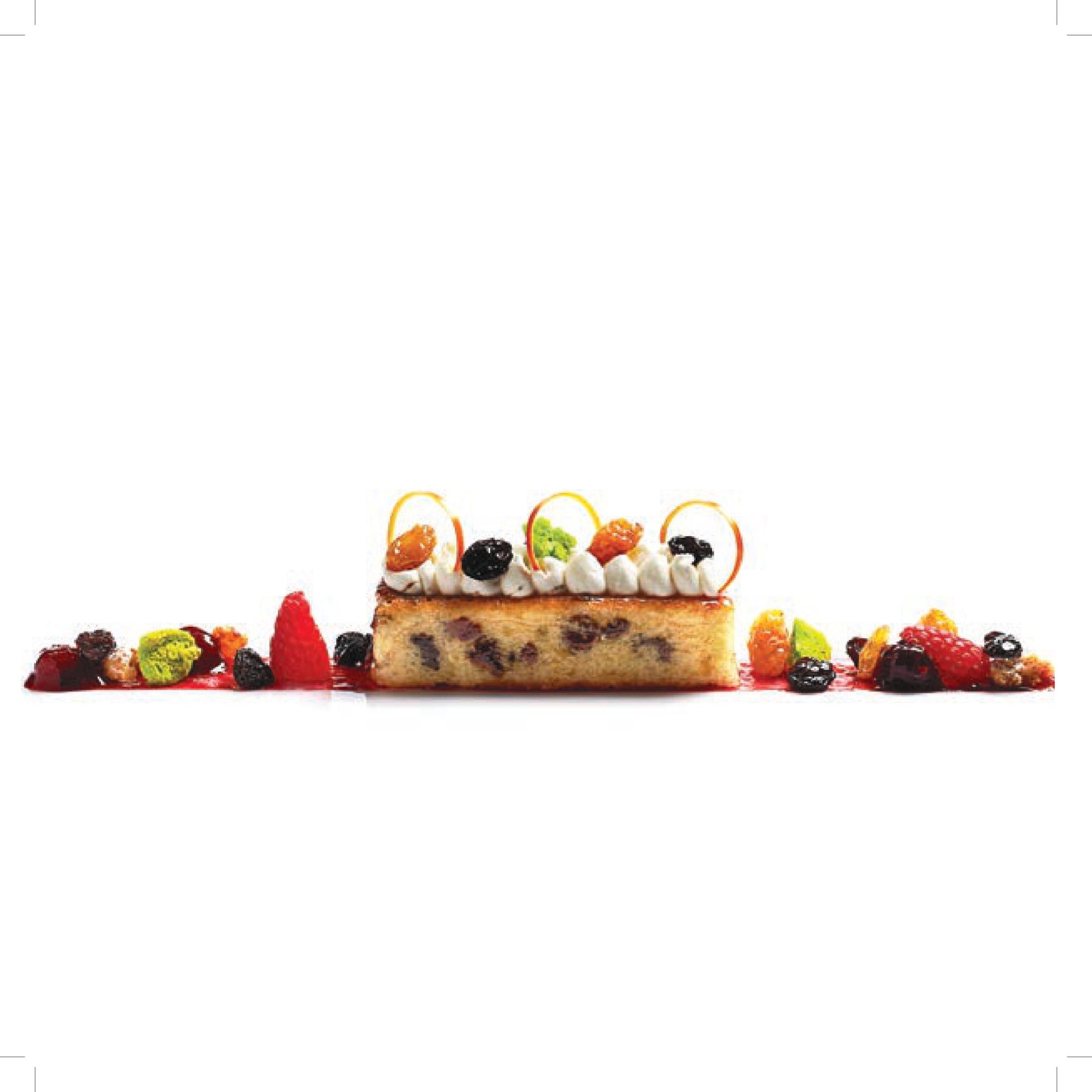 California Raisin Tenderness
Almond Crumble
Stewed Berries
500
g
mixed frozen berries
Green Macaron Shell
Vanilla Whipping Cream
GARNISH
California Raisin Tenderness
1
Soak California Raisins in rum and 30g sugar overnight.
2
In a mixer, beat butter with 400g sugar, and add eggs gradually. Add the soaked California Raisins, sifted flour and the rest of the dry ingredients.
3
Bake in convection oven at 160°C for 45mins.
Almond Crumble
4
Mix all the ingredients together and store in the refrigerator for at least 6hrs before baking.
5
Bake at 170°C for 30 mins. Set aside to cool.
Stewed Berries
6
Heat up frozen red berries with raspberry purée and sugar to 45°C.
7
Add in corn flour and lemon zest. Cook until the mixture boils and then set aside.
Green Macaron Shell
8
Make a paste out of almond powder, icing sugar, colour power and 90g egg white.
9
Cook sugar and water to 118°C. Pour the syrup over egg white and lightly whip to realise an Italian mer