DYLAN OOI, OPERATION DIRECTOR, THE GELATO CONNECTION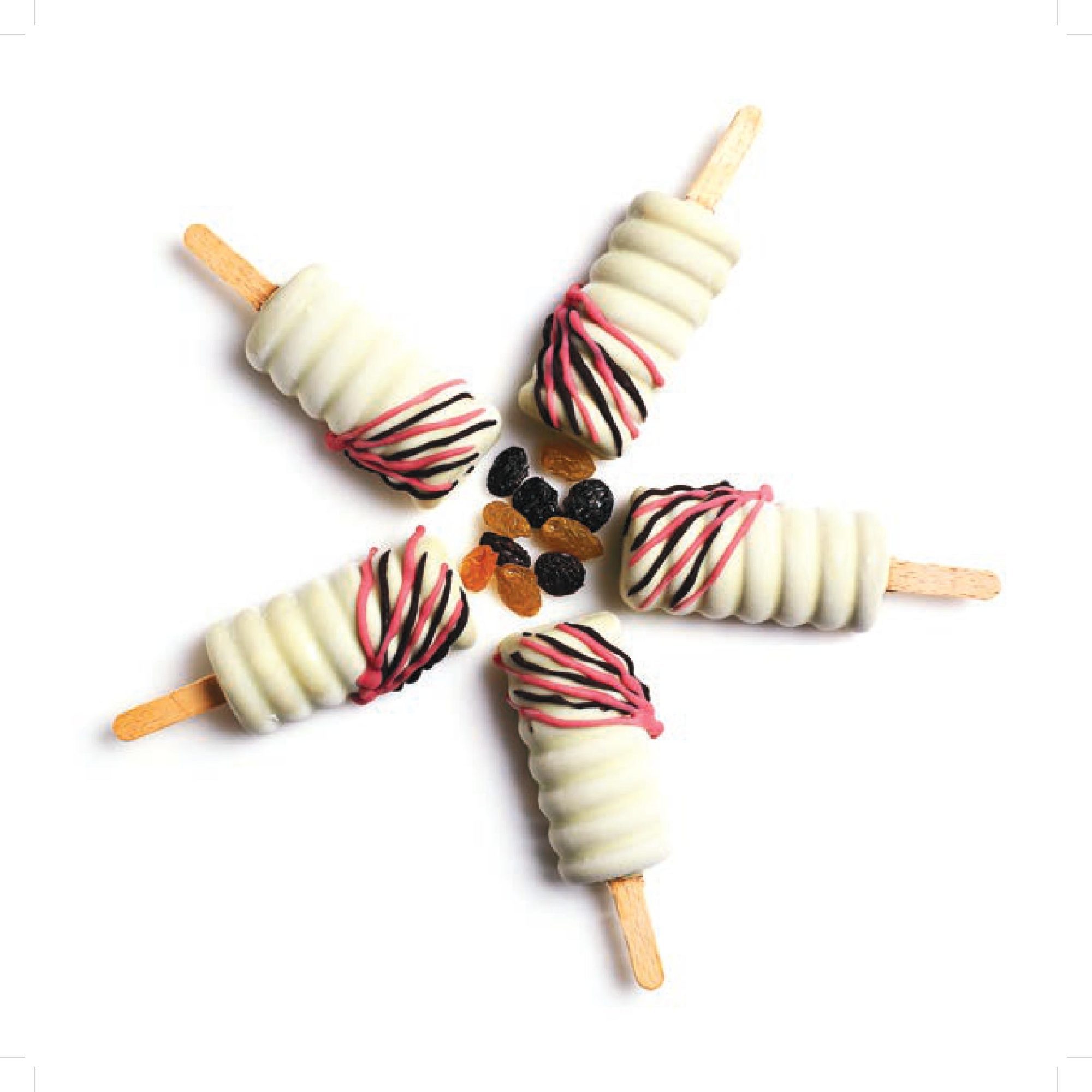 Gelato
240
g
chocolate, 70% cacao
180
g
California Raisins, soaked in
100
g
Cointreau and chopped
Coating
Chocolate coating paste
450
g
chocolate couverture
White chocolate coating paste
450
g
white chocolate couverture
Amarena coating paste
450
g
Amarena coating paste (fabbri)
Gelato
1
Mix skimmed milk powder, sugar, dextrose and stir well.
2
Pasteurise milk and cream to 25°C. Pour the mixed powder into the pasteurised milk and cream and stir well. Then heat the mixture to 45°C.
3
Add in chocolate and cacao paste, and stir well. Heat the mixture to 85°C.
4
Let the mixture age in the refrigerator for between 4 and 12hrs.
5
Add in orange gel, Cointreau liqueur, and California Raisins. Mix well. Freeze in ice cream machine.
6
Place ready gelato in lolly mould and blast freeze at -30°C for 30mins.
Coating
7
Separately, double boil the chocolate, white chocolate and amarena coating paste to 45°C.
TO ASSEMBLE
8
Take out gelato lolly and coat with white chocolate coating paste.
9
Decorate coated gelato lolly with chocolate and Amarena coating paste.
Ingredients
Gelato
240
g
chocolate, 70% cacao