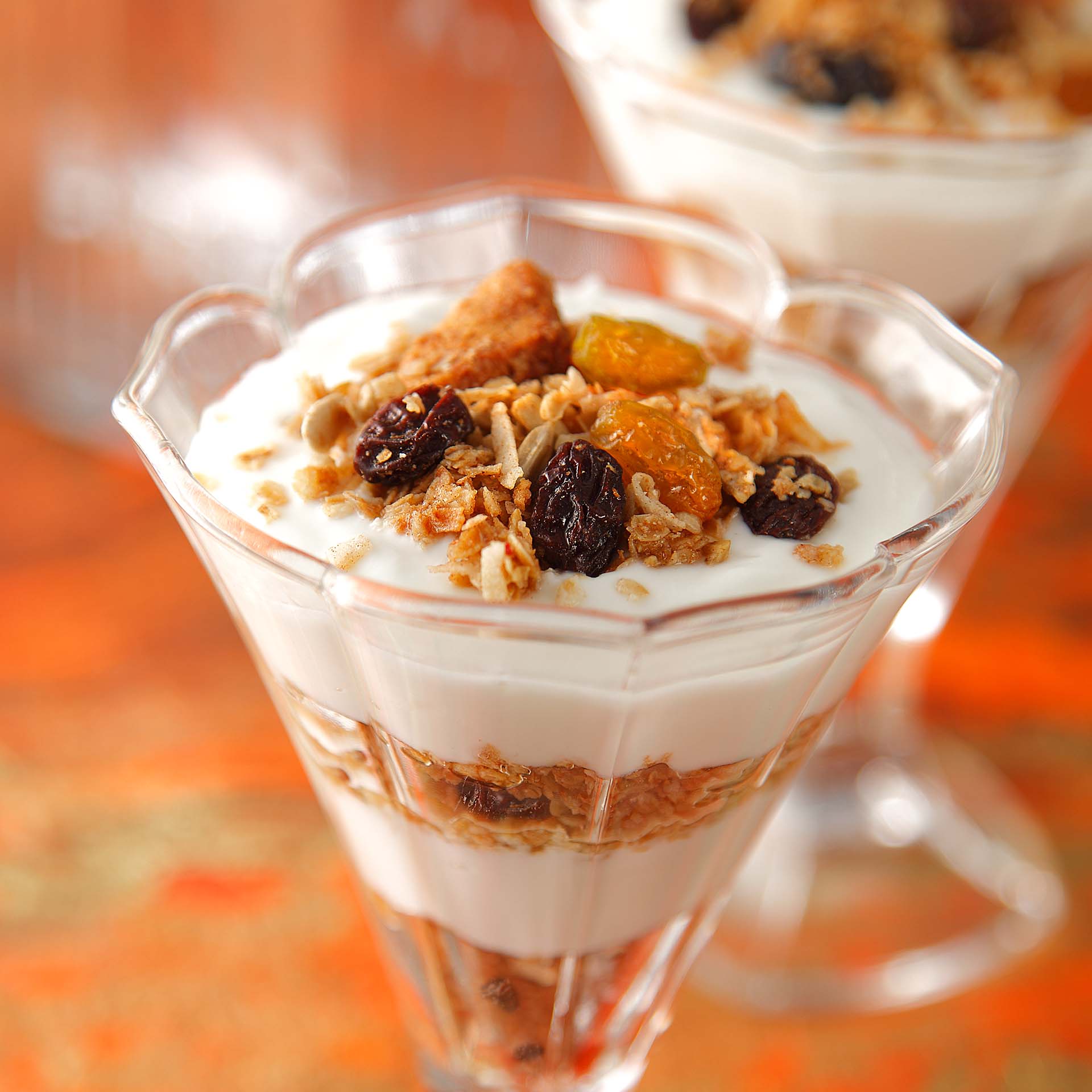 Ingredients
½
cup
mixed nuts (walnuts, pecans, almonds etc)
1 ½
cups
sweetened, shredded coconut
¼
cup
dried apricots, sliced
¼
cup
California golden raisins
¼
cup
dried apples, sliced
1 ¾
cups
California raisins
¼
cup
dried strawberries, sliced
Procedure
1
Preheat oven to 350°F. Spray 2 cookie sheets with cooking spray, set aside.
2
In a large bowl, combine the grains, nuts, coconut, sunflower seeds and spices. Drizzle in the honey and work in the melted butter. Divide the mixture equally between the 2 cookie sheets and spread it across the sheets.
3
Bake the granola until crisp and deep brown, being careful not to burn it. Break up the pieces and turn the mixture over to finish cooking; bake another 5 minutes. Remove the pans from the oven and crumble the pieces into a large bowl. Cool the granola completely and then add the fruit.
4
Serve with milk or yogurt. Store in a paper bag in a dry place. Do not refrigerate.
Ingredients
Ingredients
½
cup
mixed nuts (walnuts, pecans, almonds etc)
1 ½
cups
sweetened, shredded coconut
¼
cup
dried apricots, sliced
¼
cup
California golden raisins
¼
cup
dried apples, sliced
1 ¾
cups
California raisins
¼
cup
dried strawberries, sliced