Eric Low | Owner & Chef, Lush Epicurean
This is a Spanish- and Moroccan-inspired fish recipe that is lovely with couscous or rice. California Raisins add residual muscat-like sweetness to the vegetable stew and counters the acidity of the tomatoes and wine to provide overall balance to the dish.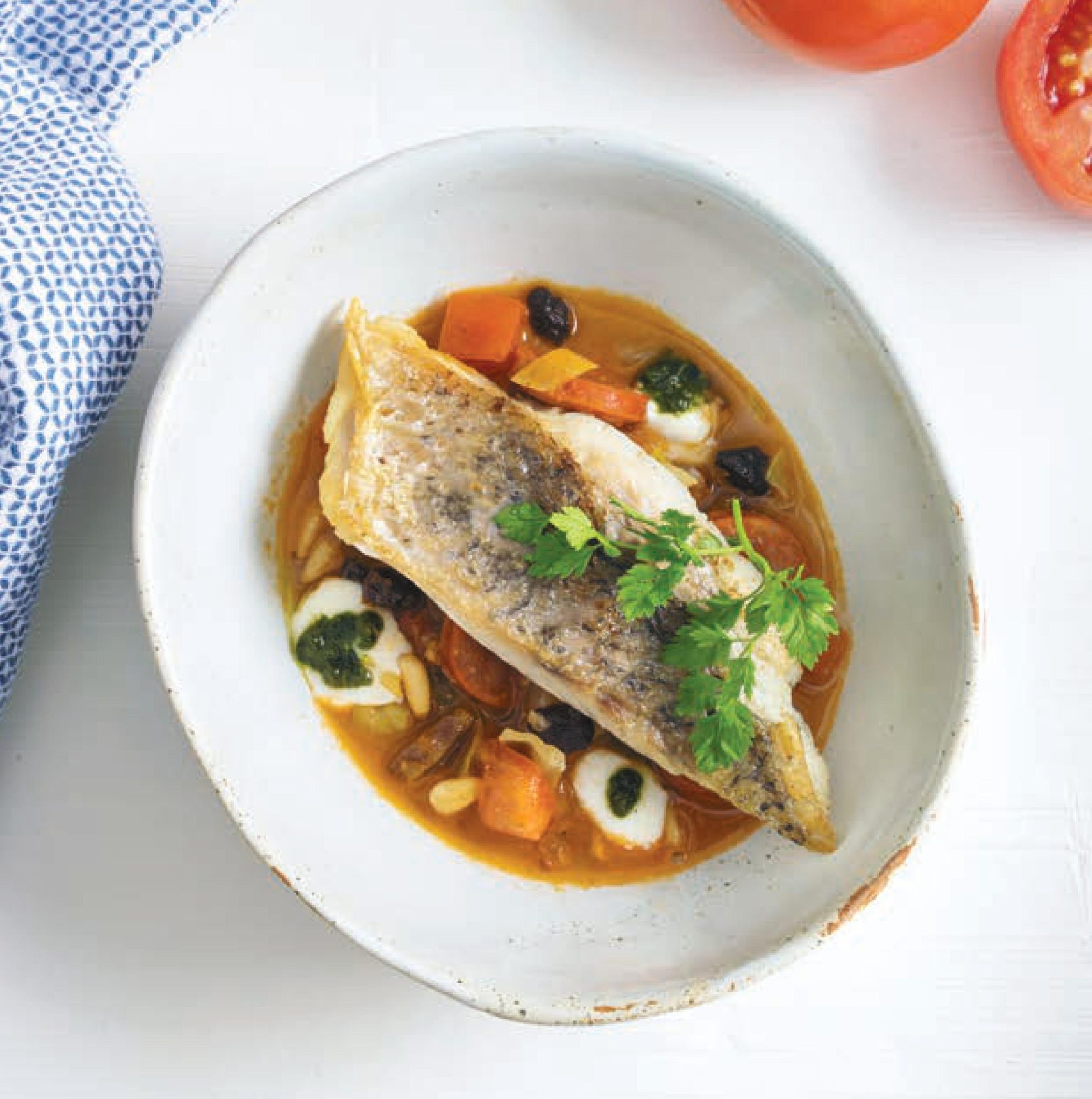 60
g
California Natural & Golden Raisins
80
g
fresh chorizo, sliced
150
g
sugarloaf cabbage, sliced
4
barramundi fillet (140g each)
GARNISH
1
Heat olive oil in a pan, then sauté garlic and onions until fragrant. Add chorizo and cook briefly. Add cabbage, tomatoes, California Raisins, smoked paprika and cumin.
2
Deglaze the pan with white wine.
3
Pour in chicken stock and bring to a boil. Simmer for 10 minutes, then season with salt and pepper.
4
Season barramundi fillets with salt and pepper. Heat up frying pan and cook both sides for 2 minutes (skinside down first). Set aside and keep warm.
To Assemble
5
Divide the braised cabbage onto 4 serving plates. Sprinkle pine nuts and place a fish fillet on top and garnish with yoghurt, pesto and fresh herbs before serving.
Ingredients
60
g
California Natural & Golden Raisins
80
g
fresh chorizo, sliced
150
g
sugarloaf cabbage, sliced