BASKER BABU, EXECUTIVE PASTRY CHEF, MERITUS MANDARIN ORCHARD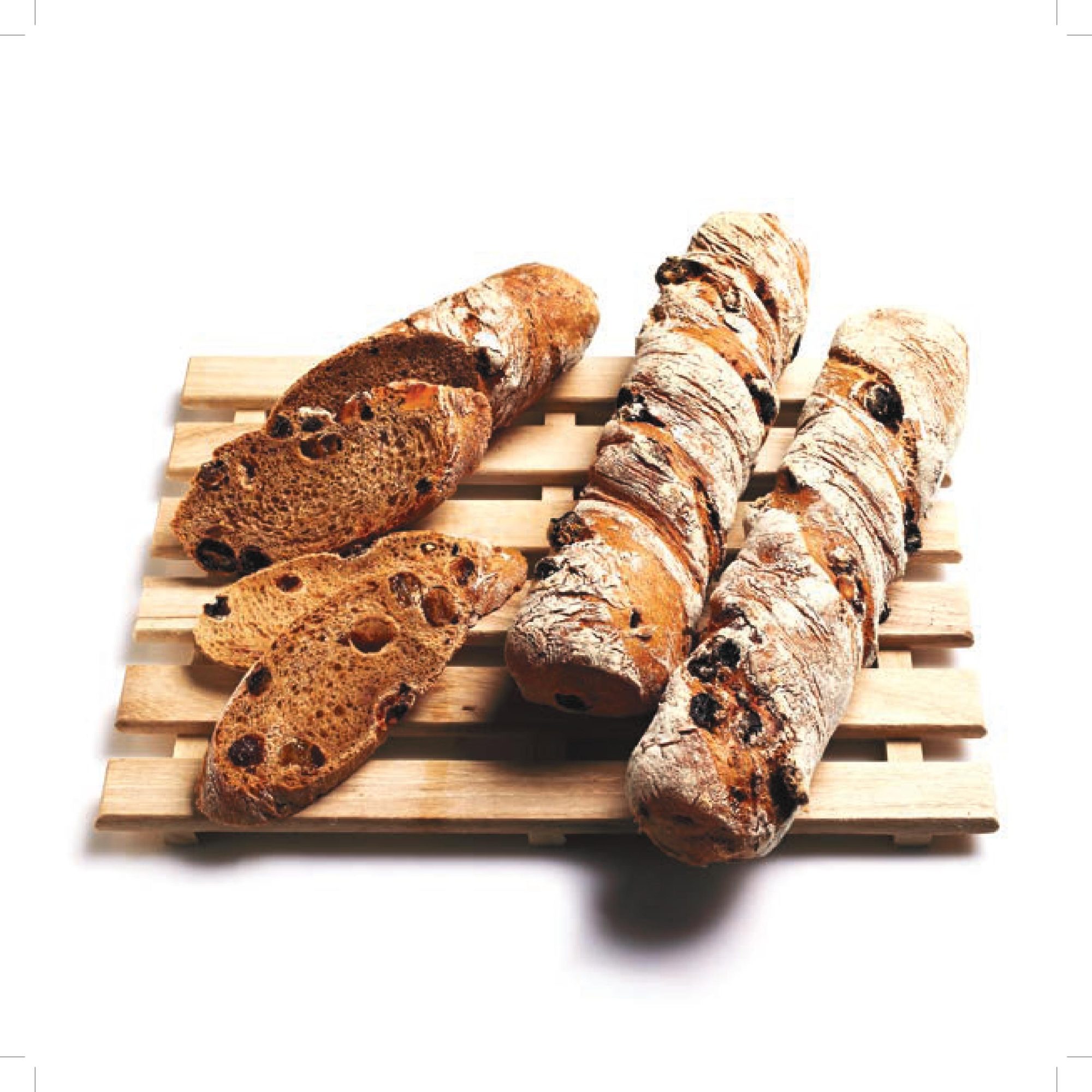 California Raisin Starter (The Chef's Dough)
Fermented Dough
Rye Dough
California Raisin Starter (The Chef's Dough)
1
Cover California Raisins and sugar with 800m1 water, and leave in a jar in a warm place at 25°C for about 7 days.
2
When small bubbles have formed in the jar, remove juice from the soaked raisins. Mix 500m1 of this juice with 750g bread flour in a bowl. Let it rest for 6hrs.
3
After the dough has doubled in volume, add 500m1 water and 750g of bread flour to it.
4
Knead for 5mins at first speed in a mixer. Let it rise at room temperature.
5
After it has doubled in volume, chill it for 3 days at room temperature 20°C to 22°C.
Fermented Dough
6
Mix bread flour, water and Chef's Dough in a mixer, knead for 10mins at first speed.
7
Leave the dough to prove for 16hrs at 12°C, cover it with cling film so it does not dry out.
Rye Dough
8
Place all the ingredients except the raisins in the mixer and knead for 12mins at first speed. The dough's final temperature must be 24°C.
9
Mix in California Raisins until well mixed, but only for a few mins, so as not to crush the raisins. Let the dough prove in bulk for 20mins.
10
Weigh 60g of dough for a roll and 300g for a loaf. Shape the dough into balls and let rest for 20mins.
11
Shape rolls and loaves by hand, sprinkle some bread flour. Let them rise for 1hr at 25°C. Score the rolls and loaves with scissors before baking.
12
Bake the rolls and loaves in a deck oven at 210°C; 25mins for the bread rolls and 35mins for the loaves.
Ingredients
California Raisin Starter (The Chef's Dough)
Fermented Dough