Tai Chien Lin | Chef de Cuisine (Pastry), Raffles Hotel Singapore
The idea is to create a dessert that's light and refreshing. California Raisins add natural sweetness and complement the acidity from the yuzu cremeux, while apple mint is refreshing and candied cucumber lends texture.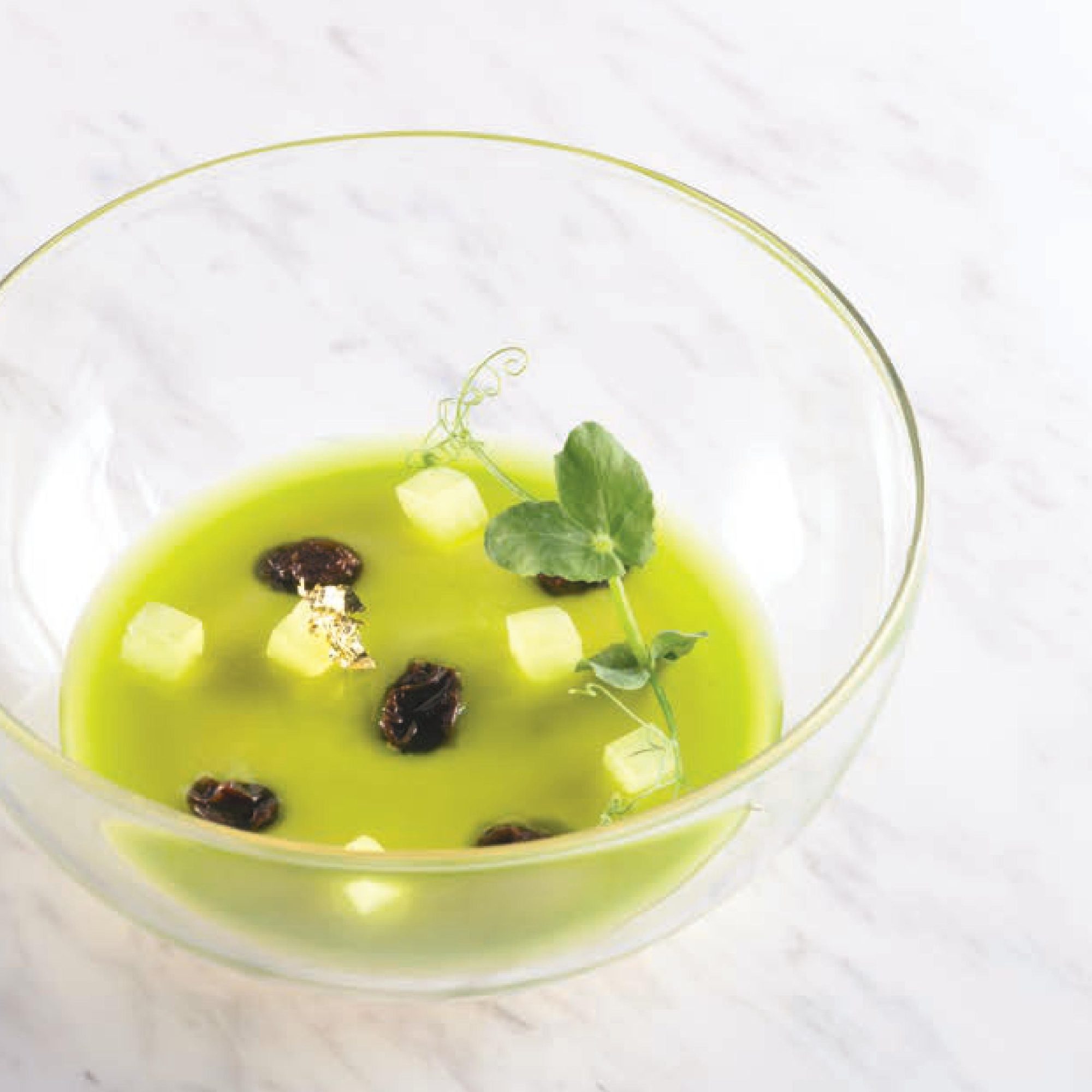 YUZU CREMEUX
APPLE MINT JELLY
2
g
gelatine sheet, pre-soaked
CANDIED CUCUMBER
POACHED CALIFORNIA RAISINS
80
g
California Natural Raisins
GARNISH
YUZU CREMEUX
1
Combine sugar, egg and yuzu juice, and place in a bain-marie until the temperature reaches 85°C. Blend in butter when the yuzu mixture reaches 40°C.
APPLE MINT JELLY
2
Boil water and sugar, and set aside to cool.
3
Blanch apple mint leaves in hot water for 20 seconds, then soak in iced water. Blend blanched mint leaves with syrup, then strain and add in gelatine.
CANDIED CUCUMBER
4
Boil water and sugar, and set aside to cool. Seal the cucumber and syrup in a vacuum bag.
POACHED CALIFORNIA RAISINS
5
Combine water, sugar, California Raisins and vanilla bean in a saucepan over low heat and simmer gently for 5 minutes until the California Raisins are plump.
To Assemble
6
Pour yuzu crerneux into a glass bowl and arrange poached California Raisins on it. Chill a little before pouring the apple mint jelly over. Once the jelly has set, arrange candied cucumber cubes on the jelly, and garnish with gold leaf and affilia cress.
Ingredients
YUZU CREMEUX
APPLE MINT JELLY